Edmond Mobile Meals
Established in 1974, Edmond Mobile Meals is a nonprofit organization that provides a nourishing meal and daily wellness check to seniors in Edmond.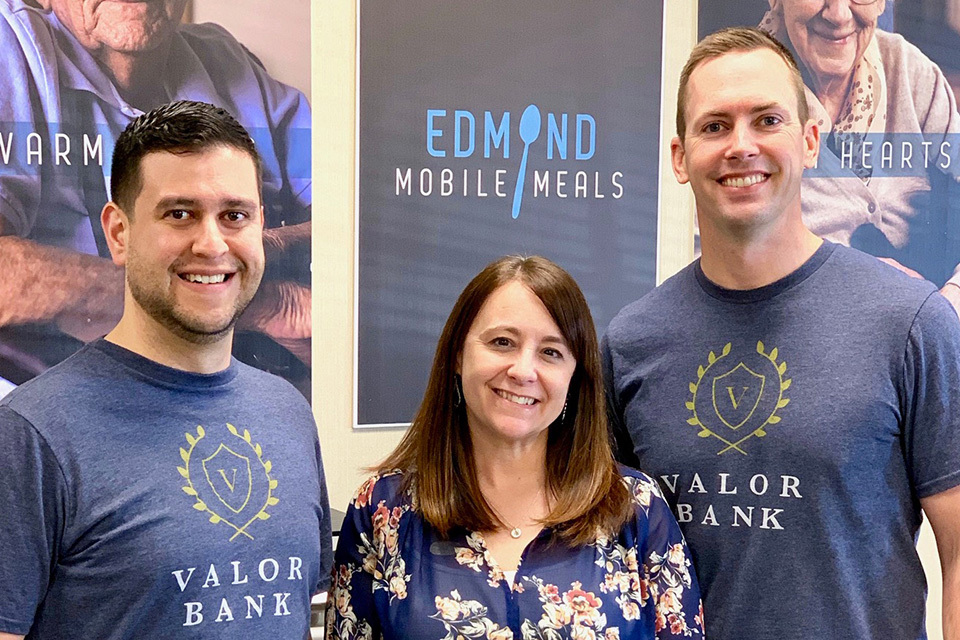 Our Impact
Valor Bank has been able to provide meals to homebound elderly and disabled residents in Edmond.
Get Involved
There are many ways to get involved with Edmond Mobile Meals: driving a route, working in the kitchen, helping out in the office, and more. Use the link below to learn more and donate online.
Learn More