Urban Bridge
Urban Bridge is a community development organization that exists to bridge the poverty gap in traditionally under-represented communities. The Bridge Impact Center provides mentorship, education, and entrepreneurship programs for youth and young adults.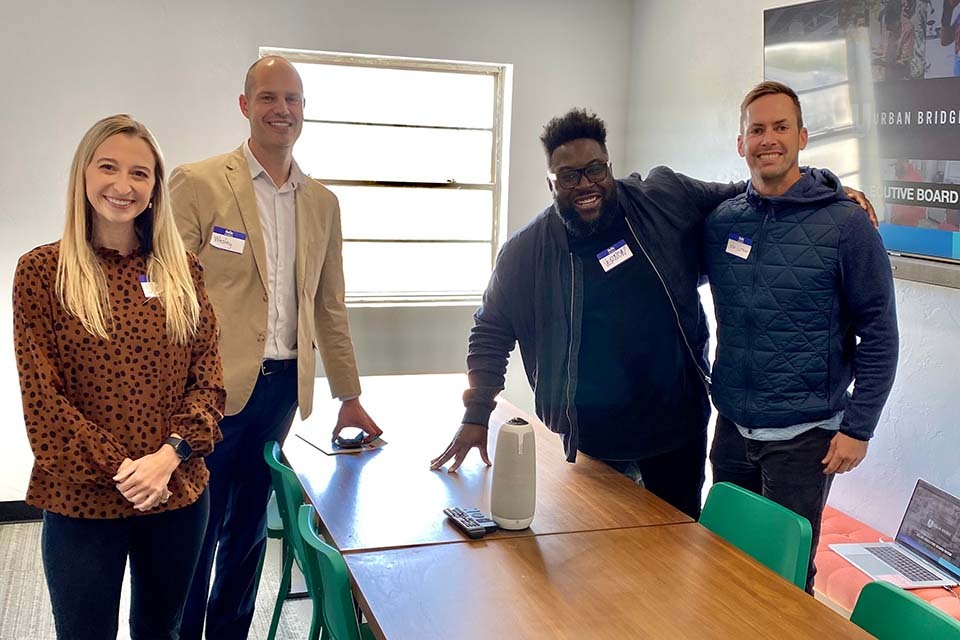 Our Impact
The Valor Bank Executive Boardroom in the new Bridge Impact Center serves as a staff, board, and partner meeting space, as well as an area for group therapy sessions. Valor has also been able to assist them in helping meet basic life needs.
Get Involved
To partner with Urban Bridge and help create meaningful and life-changing social and economic opportunities for families in the communities they serve, follow the link below.
Learn More